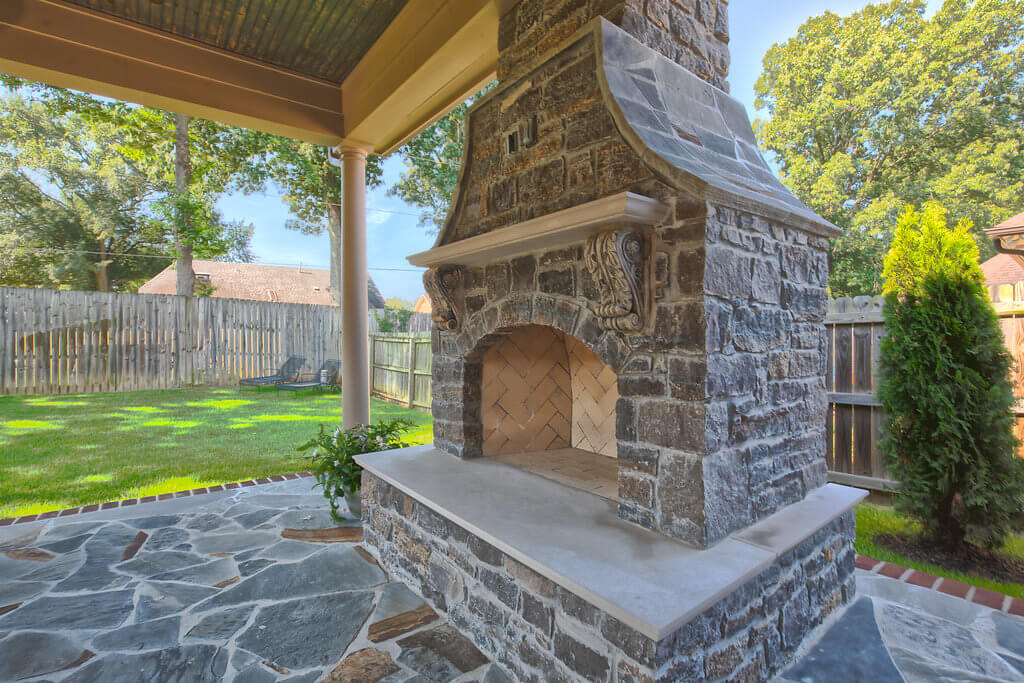 Bartlett Custom Outdoor Living Space And Outdoor Fireplace
We at Covenant Pool and Landscape are super excited to show you the Bartlett Custom Outdoor Living Space and Outdoor Fireplace project. This outdoor living space is truly something special, with unique features that make it stand out from the rest.
First off, let's talk about the fireplace. It's made out of Tennessee limestone building stone, which not only looks beautiful, but it's also super durable. And the gray Crab Orchard patio stone surrounding it really ties the whole look together.
Another cool feature is the covered patio – perfect for hanging out even on those hot summer days. Plus, the painted, distressed tongue and groove ceiling gives the whole space a rustic, cozy vibe. It all comes together to create a really cohesive and beautiful outdoor living area.
We're so proud of this project and the team that worked on it. Everyone put in a lot of hard work and attention to detail to make sure the Bartlett's would have an outdoor living space they'll love for years to come. And we're confident they will!
So if you're looking to create a one-of-a-kind outdoor living space, give us a call at Covenant Pool and Landscape. We're ready to bring your vision to life!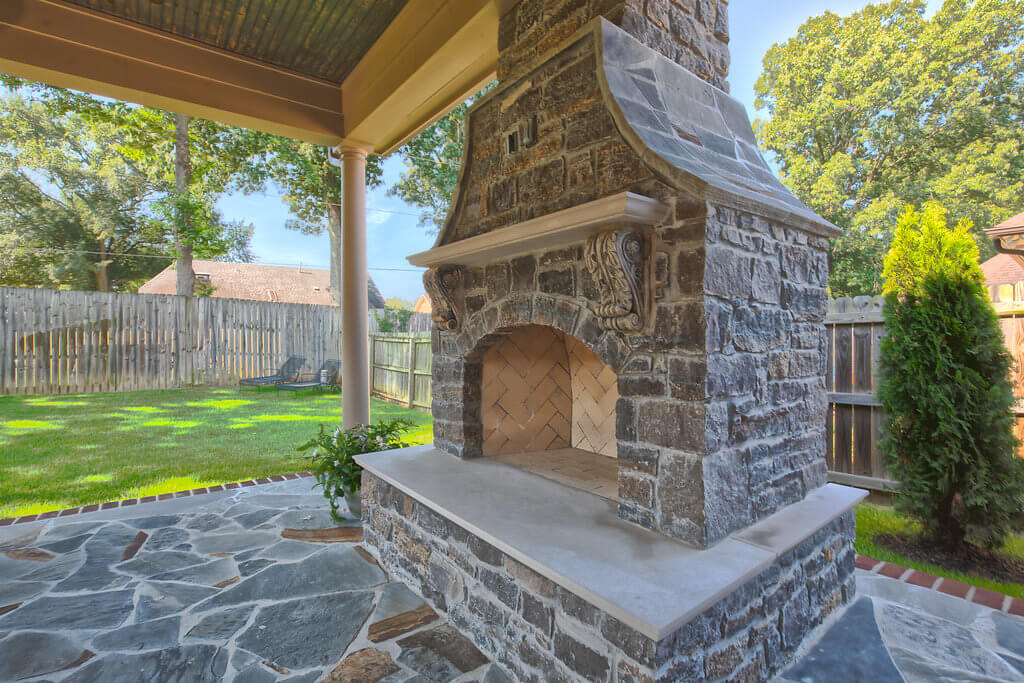 The text element is intended for longform copy that could potentially include multiple paragraphs. You can also use it for single lines of copy if you wish.