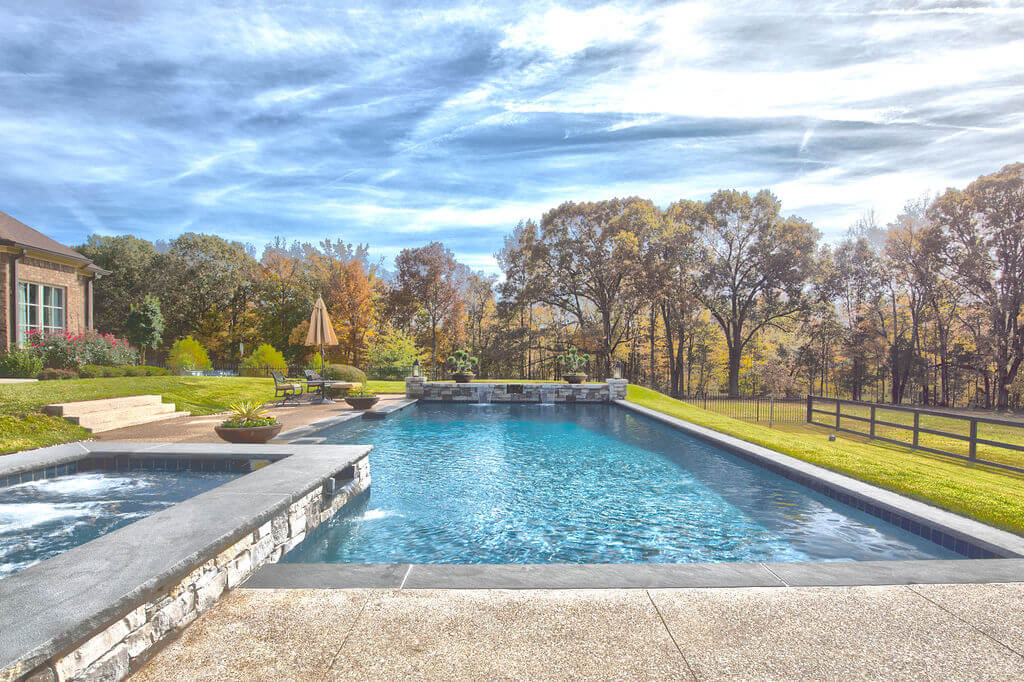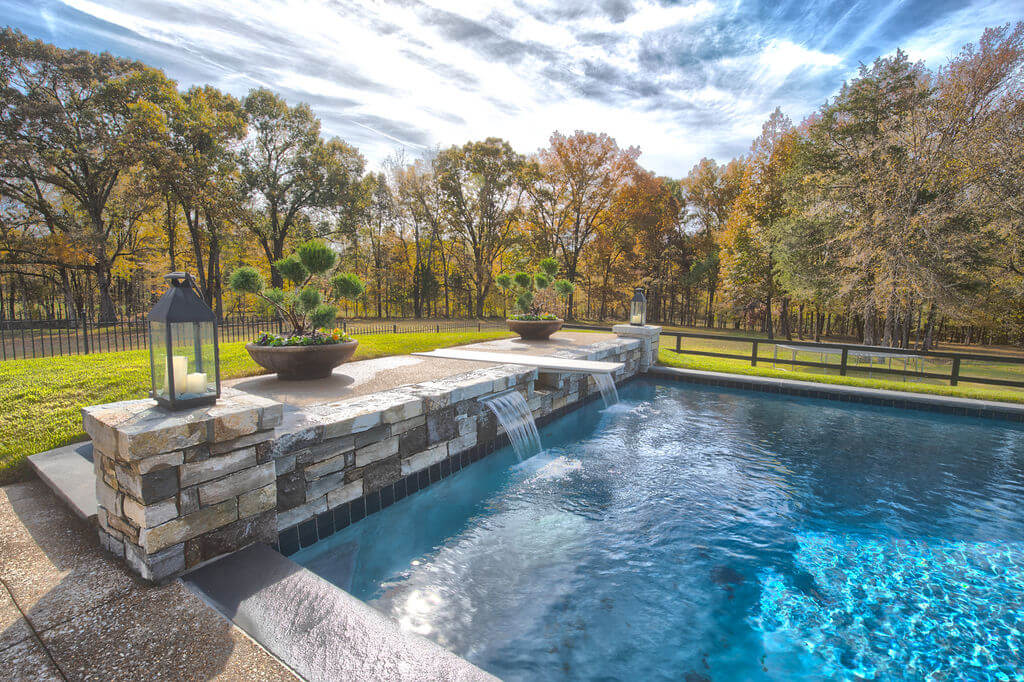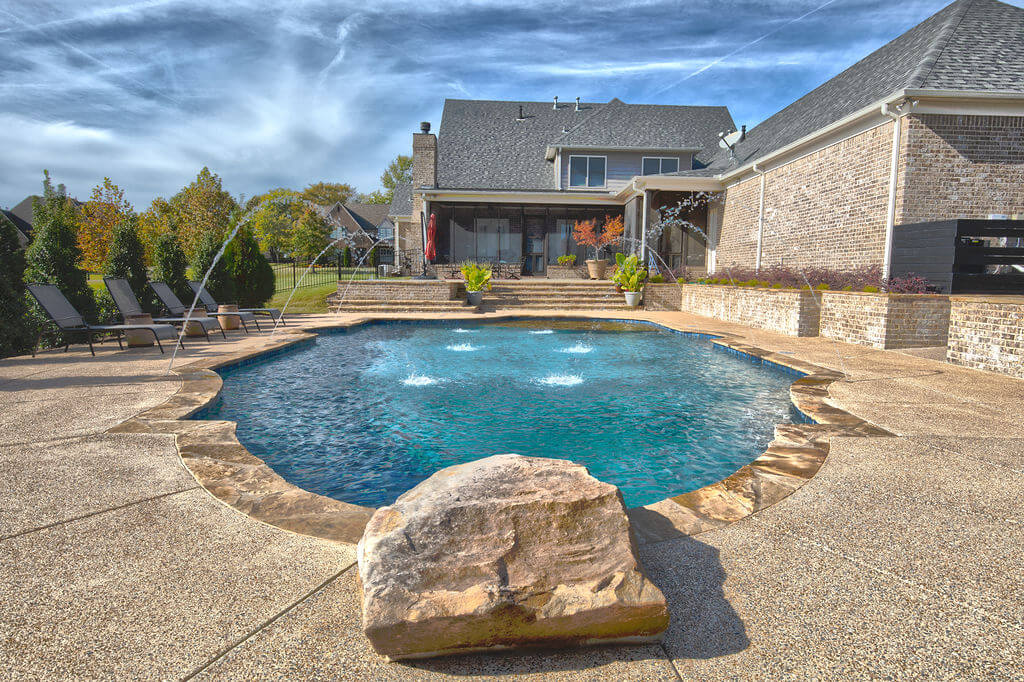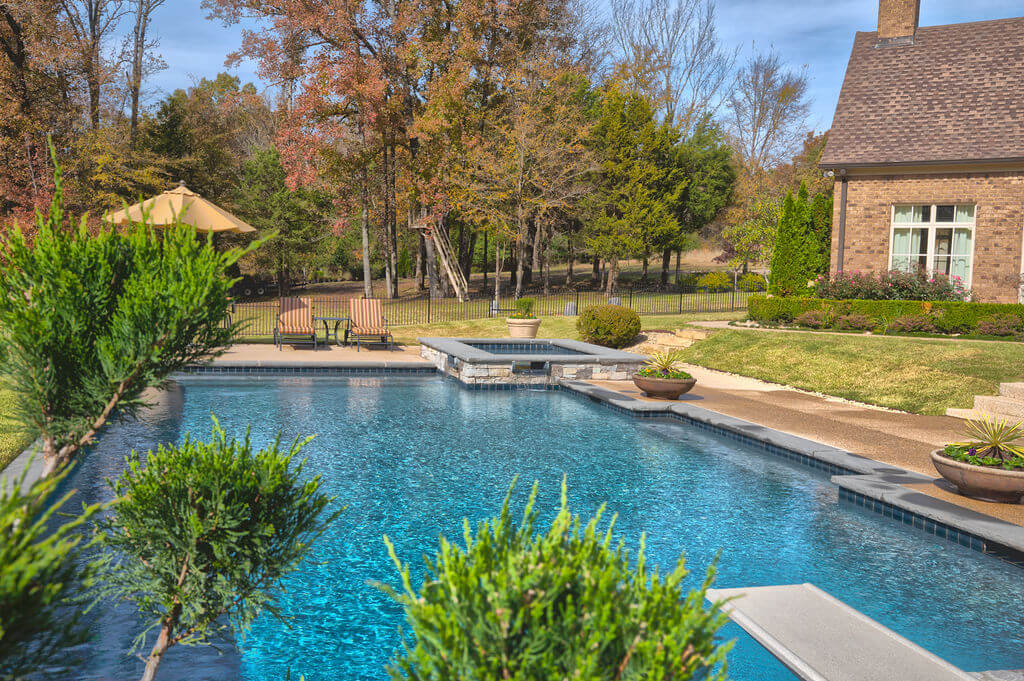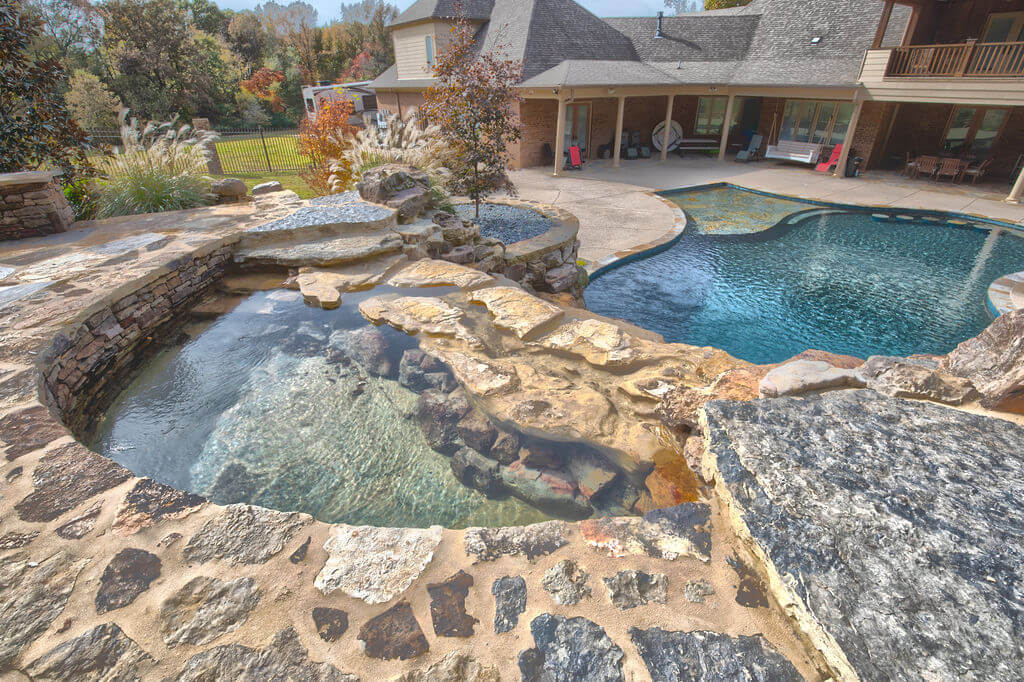 Are you looking for the perfect addition to your Germantown, TN home? Covenant Pool and Landscape is here to help! As a leading landscape contractor in the area, we specialize in custom swimming pools and outdoor living spaces that will make your backyard dreams come true. Our experienced team of professionals is committed to providing quality services that can turn any property into an oasis. Whether you're looking for a luxurious pool or an exquisite garden, Covenant Pool and Landscape has got you covered. So don't wait – contact us today and get started on creating the ideal backyard escape!
Custom Pool Contractor In Germantown, TN
At Covenant Pool and Landscape, we understand that no two homes are alike. That's why our team of professionals is dedicated to creating custom swimming pools for our Germantown customers. Whether you have a large backyard or a small patio area, our pool contractors will work with your space to create the perfect pool design that meets all of your needs.
No matter what type of property you have or what kind of landscaping vision you have in mind – Covenant Pool and Landscape has got it covered! Contact us today to get started on transforming your home into the paradise of your dreams!
Custom Landscape Contractor In Germantown, TN
We understand that your outdoor space is an extension of your home. That's why our landscape contractors are dedicated to creating custom landscapes that reflect your unique style and taste. Whether you want a low-maintenance garden or an extravagant flowerbed, our team will work with you every step of the way to make sure the final product exceeds all of your expectations. We specialize in hardscapes such as decks and patios, as well as softscapes such as sod installation and trimming services. Whatever type of landscaping project you have in mind – Covenant Pool and Landscape has got it covered! We also offer maintenance services for both pools and landscaping projects throughout Germantown, TN.
What Our Customers Say
Covenant Landscape designed and installed a complete backyard renovation for us. Pool, fencing, retaining wall, fire pit, the works! They were able to get it done within our budget and made sensible recommendations to make our plans even better. We've up and moved from that house and the one thing I wish I could've taken with me is the backyard.

I would rate Dawson and his crew 10 stars if I were allowed to. They were very professional from the initial meeting all the way through the project. I received my quote and rendering via video!!!!! This sold me on using them as a company. They help guide me through the entire process and always left a clean worksite at the end of the day. My back patio is absolutely stunning and I couldn't be any happier. Covenant Landscape has earned my business for future project

Covenant redid our front yard landscape, built gorgeous brick steps and installed planters that are hooked up to our irrigation system. The entire process was great, they kept a clean worksite, the workers were friendly & efficient, final result was awesome. We are about to start an addition on our home and it will require tearing out some of our driveway and landscaping and I intend on using Covenant again after the addition is complete to handle the landscaping. I think when people re-use a service provider, it speaks volumes about their work! I can recommend them without hesitation!

My wife and I are very pleased with the work they did. Just a class act. Gave us a reasonable price to do the work we asked. We are so glad to have done business with Covenant Pool and Landscaping. There workmanship and quality of work was wonderful. We will definitely go with them again if we need anything in the future.

Great company to work with. Very professional. Loved our results. We had Covenant Transform our back yard by landscaping and converting a 30+ year old liner pool into a brand new Gunite pool.
Portfolio
Looking for some inspiration for your next landscaping project? Here are a few of the beautiful additions we have made to some of our client's homes.