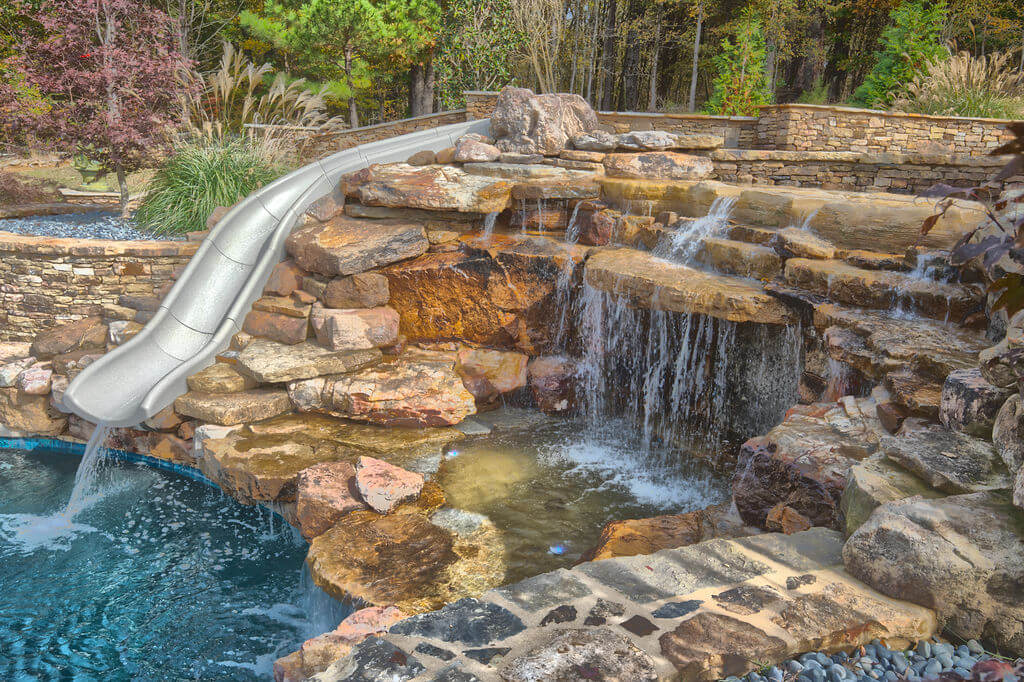 Lakeland Custom Swimming Pool / Slide / Grotto And Landscaping Project
At Covenant Pool and Landscape, we pride ourselves on creating one-of-a-kind swimming pool and outdoor living spaces that are tailored to our clients' unique needs and preferences. The Lakeland Custom Swimming Pool/Slide/Grotto project is a prime example of our dedication to excellence.
The pool boasts a stunning Oklahoma Flagstone coping, which not only enhances the aesthetic appeal of the space but also provides a durable and long-lasting finish. The use of 6×6 tile further adds to the pool's elegance, creating a sleek and modern look. The bar stools with glass tile and Oklahoma flagstone provide a perfect spot for entertaining and enjoying the pool with friends and family.
The wet deck with Oklahoma flagstone is a unique and attractive feature that adds depth and visual interest to the space, creating a cohesive and natural look. The Dolphin Water slide is sure to delight children and adults alike, providing a fun and exciting addition to the pool.
We are thrilled with the final outcome of this project and take great pride in the expertise and craftsmanship that went into its creation. Our team worked tirelessly to ensure that every detail was perfect and that the final result exceeded our client's expectations. This project is a true representation of our commitment to quality and excellence, and we are confident that it will provide many years of enjoyment for our client and their loved ones.
Landscape Design
Landscape Installation
Swimming Pool Design
Swimming Pool Installation
Landscape Lighting
Fire Features
Water Features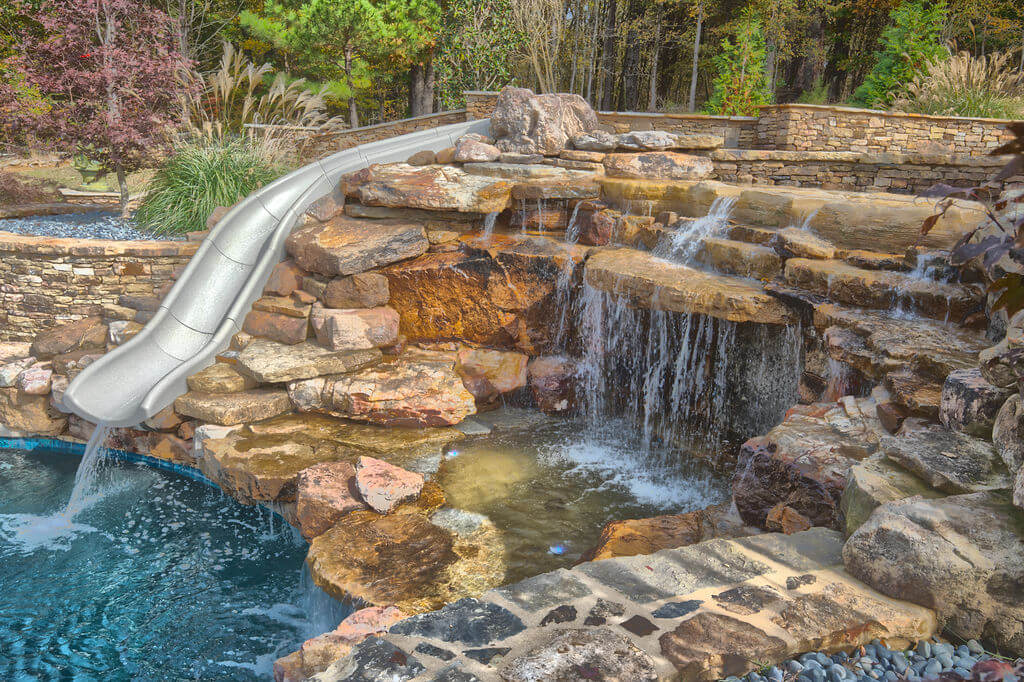 The text element is intended for longform copy that could potentially include multiple paragraphs. You can also use it for single lines of copy if you wish.